This is an article written by our Partner Businessfrau.ch
LinkedIn is the network par excellence for professionals. LinkedIN .
Total Number of Linkedin Users: 810 million, Last updated: 15/04/22 ((Source)
LinkedIn is mainly used as a business network in a professional context. If you want to find customers, employees or new business relationships, are you looking for participants for an event or want to learn something new, then LinkedIn is exactly the right network. Here are some tips on how to get the most out of your LinkedIn profile.
Wallpaper
The background image should communicate who you are, offer or seek. Short and sweet. (1584 x 396 pixels, maximum 4 MB)
Photo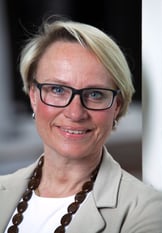 Choose a great high-quality profile picture. It can be advantageous to have this photo taken by a professional photographer. (400 x 400 pixels, Max 8 MB). Profile photo in this blog credit to Eric Roxfelt.
Profile URL
Edit the URL of the public profile to match the offer or job, not the name. Most people you don't know are looking for a "coach" or "English teacher" rather than your name as an example. To do this, go to "Edit URL" in the "Public profile settings" at the top right.
Profile slogan or subheading
Your subheading, below the photo, should be your offer or offer. Your competencies included. If you omit the profile tagline here, LinkedIn will automatically use your current job title.
Further information
In the "Learn more" box, provide more details about what readers gain from working with you.
The Network
Choose your contacts carefully. You can only have up to 30,000 connections. What is your target audience? Who belongs to the core network? Select people selectively to be accurate.
Competences
Tailor your competencies, responsibilities, and recommendations to fit the next desired position or collaboration.
"Featured"
Add great interviews, articles or videos to your profile. If you have already given interviews, written specialist articles or produced exciting videos, then add them to the "Featured". Show who you are and what you can do.
Up-to-dateness
Keep the whole profile up to date.
Personal profile
Adapt the entire profile to your personality. Show yourself as you are. Your authentic person.
Have fun and success with networking!